Climate control mode maintains in-cab comfort. The truck APU unit will alternate between AC and heat accordingly based on your desired temperature.
Battery Monitoring / Charge mode is designed to ensure your truck starts every time, regardless of how long it sits in the yard.
Our truck APU units also ensure your truck starts in the coldest of climates, preheating your engines coolant when temps drop below 33.

Sturdy Green APU unit construction that incorporates the finest commercial, off the shelf components available on the market.
Every GREEN APU includes our
2 Year / 3000 Hour Warranty!
Financing and Same Day
Installation Available
Lifetime 24/7 Technical Support
GREEN APU – TRUCK APU UNITS & SEMI TRUCK APU UNITS
Truck jump start
The truck's batteries can easily be depleted if left unattended. Electrical drain or driver convenience accessories, such as refrigerators, can deprive the main batteries of the necessary cranking power. Fortunately, our APU can start using very little battery power – a passenger car can provide a jump start for it if need be. In turn, it can charge mostly drained batteries up to the necessary cranking power in as little as 20 minutes preventing costly service calls.
Choose Green APU Unit For the Best Customer Service and Affordable Products
Since we created the P60a  truck APU, we've helped countless customers save money and maximize their comfort through our cutting-edge technology. Our auxiliary power unit is not only the most affordable solution on the market, but it's also the most versatile, providing users with an almost unlimited list of options and benefits. From battery maintenance and upkeep to truck cab comfort and temperature control, our APU unit can do it all. Work with our customer service team to learn all about how our Green APU truck APU & semi truck APU can make your life easier and improve the morale of your drivers.
Why Choose Our Truck
APU Unit?
The Most Versatile, Convenient, and Durable Truck APU & Semi Truck APU on the Market
Maintain cab comfort
Any APU can heat and cool the cabin and sleeper. But our APU does it better. The actual temperature is set and monitored using a controller conveniently mounted at the lower bunk level. The APU automatically switches between cooling and heating eliminating the need for the driver to tweak it. Imagine enjoying the off hours at the comfort level afforded by a climate control found in luxury cars!
Battery charger
The truck's batteries drop in capacity and power quickly even if they are relatively new. On days with falling temperatures most drivers begin to worry that the batteries will fail to crank the engine. To actively compensate for this problem our APU automatically starts and charges them to maintain the optimum voltage. This way you can drive a truck with reliable batteries regardless the weather or their age!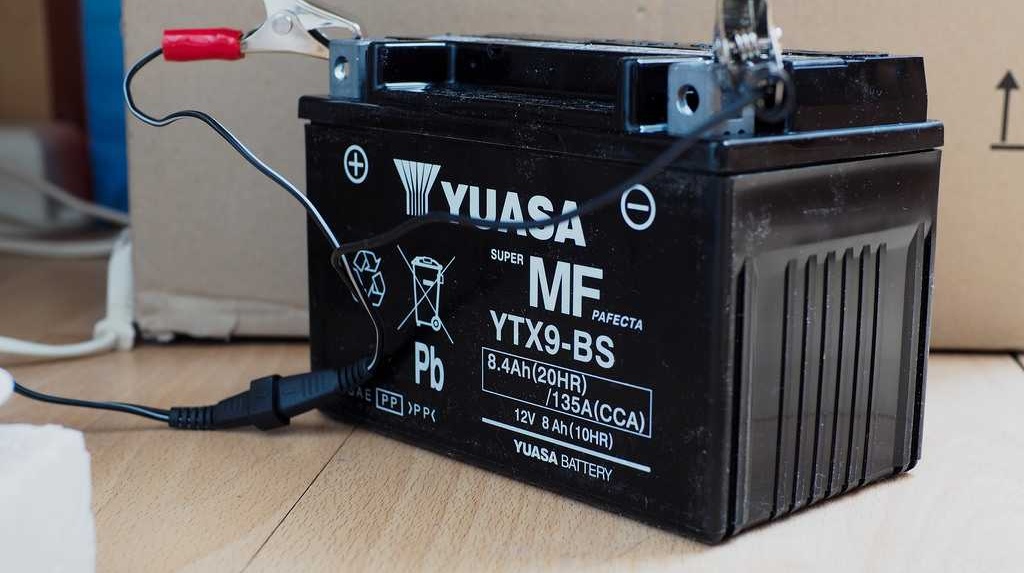 Engine pre-heat
The truck's Diesel engine is hard to crank in cold temperatures. Our APU counteracts the cold weather problems. It automatically starts and warms the truck's main engine if the coolant drops below 32F. This ensures that the truck starts easily even after a few days in very cold weather.
Conserve your DPF
All diesel truck models 2007 and newer are equipped with a Diesel Particulate Filter (DPF). This system can clog and shut down the main engine. Additionally some truck manufacturers will void your tractor's warranty if the idle time exceeds about 15%. DPF repairs cost anywhere from $800 for a regeneration service to over $6,000 for a replacement job. Our APU avoids this problem because it eliminates the need for the main engine idle.
OUR GREEN APU UNIT PROVIDES INCREDIBLE DIESEL SAVINGS
While Trucks Can Use Huge Amounts of Diesel, Our Green APU Will Cut Your Costs in a Big Way
The main engine of a truck can waste over a gallon per hour, even with cutting-edge tractors. Our APU uses less than a quarter gallon per hour, which equals huge savings at the pump. Go green, save money on diesel, and invest in the best APU on the market today!
SUPPORT OUR RACING TEAM
We Support Arkadiusz Gruszka and his Thriving Racing Career
Get APU For Your Truck Today!
We Offer a Variety of Auxiliary Power Units Financing Options to Suit Your Needs
At Green APU, we not only offer cutting-edge, affordable truck APU units, we also work hard on your behalf to make sure you can get the APU solutions you need for your business. We've partnered with Sunset Financial Group, LLC to secure a comprehensive range of financing options which can be tailored to meet your needs. With low down-payments, long-term financing, and lease-to-own options, you can get the payment plan which works for you.
contact with us
Sam Assasa
Sunset Financial Group, LLC
5250 W. Century Blvd., Suite 501
Los Angeles, CA 90045
(310) 636-1133 ext. 103 - office
(310) 736-2211 - fax
(424) 625-8282 - direct
Testimonials From Truck
APU Users
I've been driving trucks for nearly a decade now and I can say from extensive experience that this APU is the best thing that's ever happened. My cab is the most comfortable it's ever been and I can always count on my truck to start up, no matter how harsh the weather is outside.
I have Green APUs in all my trucks and my drivers love them. With increased fleet morale and consistent service, my business is booming.
As a truck driver, I rely upon my Green APU to help me get through all kinds of weather comfortably and with a reliable battery.
FAQ about APU for Trucks
What are Auxiliary Power Units?
An Auxiliary Power Unit (APU) is a device that is attached to large vehicles, such as transport trucks, to operate various systems. The device allows the vehicle to be turned off while still accessing the heating and cooling systems and secondary accessories. This saves on fuel because the vehicle does not need to be idling as it would without the APU installed. Less fuel consumption equates to more money saved and fewer resources wasted.
What's the purpose of APU?
An APU is designed to save money on fuel and at the same time, offer an alternative energy source for a vehicle so that fuel resources are not needlessly consumed. As a vehicle's parking brake is set, the APU is engaged to operate the systems that would normally be operated by the engine. With the engine running much quieter, less fuel is used saving the truck operator money on the cost of fuel.
A bigger purpose is than cost saving is to be environmentally friendly. Lower fuel consumption means fewer carbon emissions into the atmosphere and less strain on natural resources.
How does diesel APU work?
A diesel APU uses diesel fuel to provide power in various capacities when the vehicle is parked. The unit burns between 0.1 and 0.5 gallons of fuel per hour to power HVAC systems, hotel, or other electrical needs. It can even provide standard AC power when used through a generator or an inverter, reducing the need to burn more fuel.
What are the benefits of diesel APU?
A diesel APU provides a clean alternative energy source for heating, cooling, and AC power, saving money on fuel consumption.
Because diesel APUs are designed to operate in extreme heat or cold weather, they ensure reliable starts while also maintaining the internal cab systems.
As an APU uses very minimal fuel, it allows for almost unlimited use for heating, cooling, and AC power when needed.
How much fuel does an APU save/use?
Typically, a truck may consume approximately one gallon of diesel fuel per hour of idling time. At 2400 hours of idling per year on a vehicle, with the cost of diesel at $2.80 per gallon, that's a fuel cost of $6720 per year for a truck to idle.
With an APU, however, that cost can be slashed by 90% by burning through only about 0.1 gallons of fuel per hour. That would amount to a total cost of $672 spent on fuel for a truck to idle over the course of the year.
Does GREEN APU need to be serviced?
Maintenance for your Green APU is recommended every 600 work hours. This includes oil and filter changes, checking belts, cleaning the HVAC system, and other important service checks. All combined, the maintenance service will keep your truck and your APU operating at peak efficiency for optimum fuel savings.